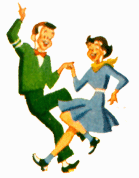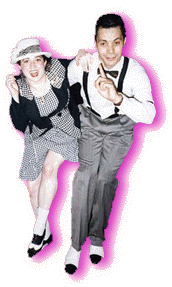 SOUTHERN CALIFORNIA LINDY SOCIETY

AKA MARGIE KATE'S SITE -- IS FULL OF RESOURCES!

Margie does a wonderful job of keeping the L.A. Swing dance community informed of EVERYTHING going on.  She also sends announcements via e-mail.

Among the many things you can find are lists of: CLUBS, SCHOOLS, CALENDAR OF EVENTS.